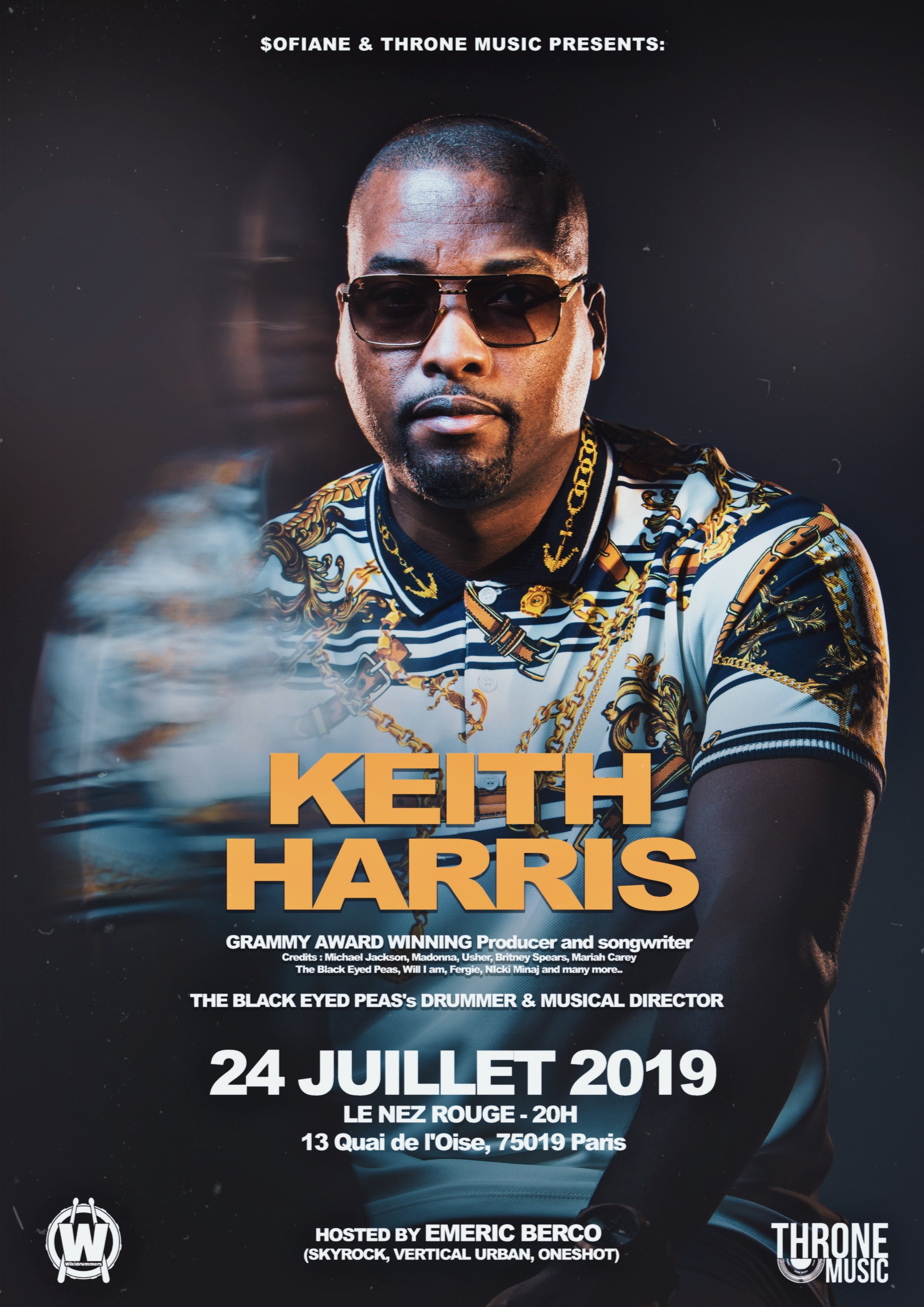 Keith will lead a Master Class in Paris on July 24th, 2019.
Keith Harris is a Grammy Award winning Record Producer, Songwriter, Music Director, Drummer, Programmer and Multi-Instrumentalist.
Keith has produced, composed and contributed his unique musical style to numerous worldwide hit records and countless live performances by artists including: The Black Eyed Peas, will.i.am, Madonna, Michael Jackson, Mariah Carey, Christina Aguilera, Britney Spears, Rihanna, Nicki Minaj, John Legend, Mary J. Blige, Earth Wind & Fire, Chris Brown, Usher, Ricky Martin, The Pussycat Dolls, Meghan Trainor, Fifth Harmony, Busta Rhymes, Robin Thicke, Estelle, and a multitude of others.
Keith earned a degree in Production and Engineering from Berklee College of Music.
DRUM! Magazine: "The hottest drummer in hip-hop."
Back in the day when I had that low rider 1964 Buick Riviera!! Always been a classic car guy and always will!! ✊🏾…

https://t.co/sTtm6QYLTe

Hey you over there, it's time to Get It!!!! 😂 To my Chicago people the date is almost here April 27 studio_blu26 7…

https://t.co/5B0vpyb4J2

It's coming soon!!!! The Keith Harris Experience and _jesswrite April 27 at studio_blu26 Make sure you grab your ti…

https://t.co/6SAT4L5FyJ